Literary Arts & Publishing
Home to one of the most vibrant regional publishing scenes in the United States, Hawaiʻi has become a gathering place for international literature from across the Pacific.  The local body of writers, editors, poets, storytellers, and illustrators that make up the literary arts landscape in Hawaiʻi help spur economic development by contributing their short stories, novels, poetry, and plays.  Combined with applied design, film, visual art, interactive media, and performing arts & music, Hawaiʻi's creative industries represent $3.3 billion of the State's GDP* as of 2015.  Moreover, the creative sector's collective impact includes 49,597 local jobs, which is a positive growth rate of nearly 8.9% since 2005. 
*Data taken from Hawaii's Creative Economy Report – 2016
LITERARY ARTS & PUBLISHING CLUSTER
The literary arts showcases Hawaiʻi's unique blend of influences through the written word.  Homegrown events, awards, and publications support the literary arts ecosystem including several examples below.  A comprehensive list of arts organizations can be found on the Creative Industries Division's Resources page.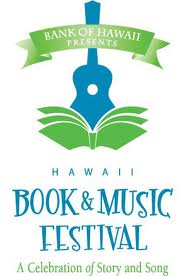 Hawaiʻi Book Publishers Association – A nonprofit whose purpose is to promote book publishing in Hawaiʻi.  It sponsors the Ka Palapala Poʻokela Awards program, which recognizes the best in Hawaiʻi book publishing.
Hawaiʻi Book and Music Festival – An annual convening, which brings together acclaimed literary and entertainment artists to help aspiring authors hone their craft.
ʻŌiwi: A Native Hawaiian Journal – the only publication staffed by Native Hawaiians, featuring strictly Native Hawaiian writers.
ROLE OF CREATIVE INDUSTRIES
The Creative Industries Division (CID) is the State's lead agency focused on strengthening, advocating, and accelerating the growth of Hawaiʻi's creative clusters.  As the business advocate for Hawaiʻi's culture and arts sector, CID supports initiatives, policy, and infrastructure to expand the capacity of Hawaiʻi's creative entrepreneurs.
Since its inception in 2003, CID has directly contributed to the following outcomes and projects pertaining to the literary arts:
Creative Lab Hawaiʻi – Founded in 2012 by the Hawaiʻi State Department of Business, Economic, Development and Tourism (DBEDT)'s Creative Industries Division to accelerate the growth of Hawaiʻi's creative entrepreneurs through immersive, hands-on training in broadband/new media, producing, screenwriting, interactive media, music and design/fashion. CLH, a key facet of DBEDT's HI Growth Initiative, is developing an ecosystem to increase export, attract investment and build the State's creative entrepreneurial capacity.
Writers Immersive – Under the umbrella of Creative Lab Hawaiʻi, this five-day, immersive program for writers in motion pictures, television, and broadband (web series), is followed by a one-year coaching program that supports participants in executing their material as individuals, and as a group. In partnership with the Diversity Program of the Writers Guild of America West, the Writers Immersive is designed to empower writers to take their stories and craft to the next level via one-on-one and small group coaching.

Development of a Mobile Phone App – Hawaiʻi Book & Music Festival, in conjunction with PassTheProjects Co. developed a mobile phone app that provides up-to-date information related to Hawaiʻi's literary/publishing and music industries in hopes that it will generate additional revenue streams for Hawaiʻi's authors and musicians.
For more information Contact Us.